Thank you for visiting Kenrokutei Oyado. We have compiled the information on this page for your information when you check in at Kenrokutei Oyado.
Entrance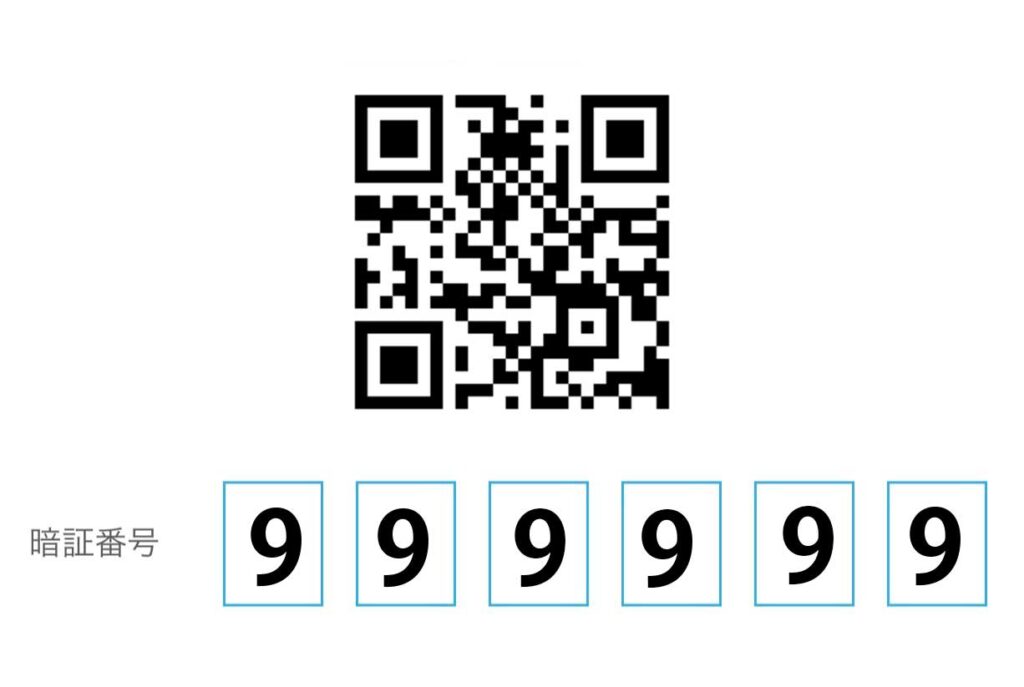 You will receive a QR code and a number to enter the room at check-in or on site.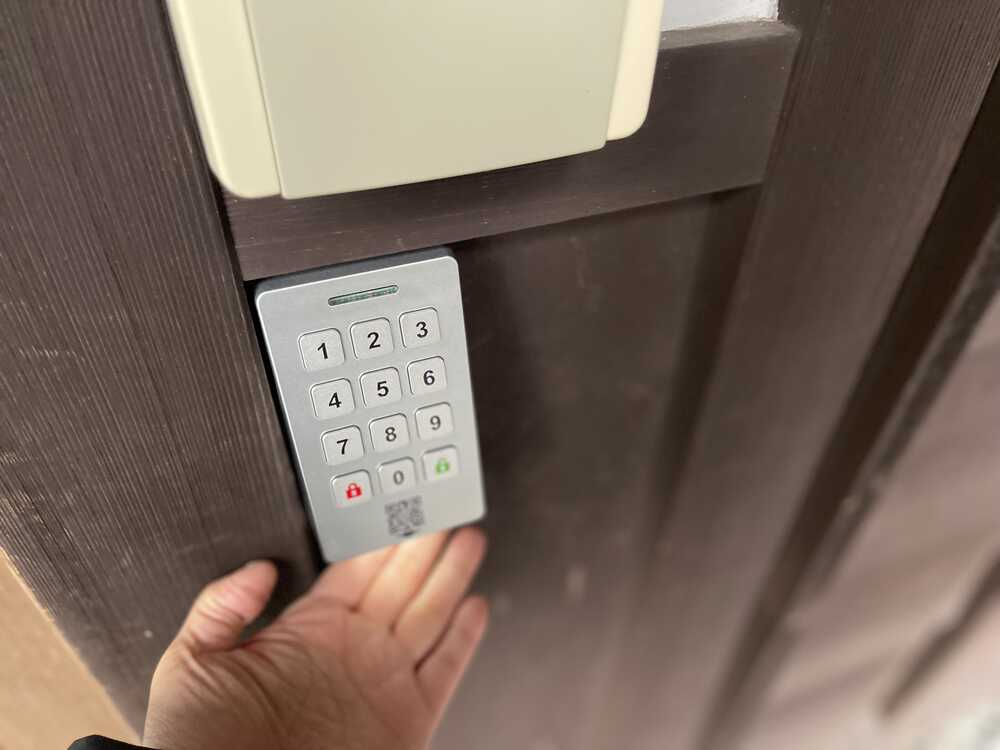 Please use the QR code or entry number to enter the room. Check-in time Valid from check-in 15:00 to check-out 11:00.
1F
Power switche1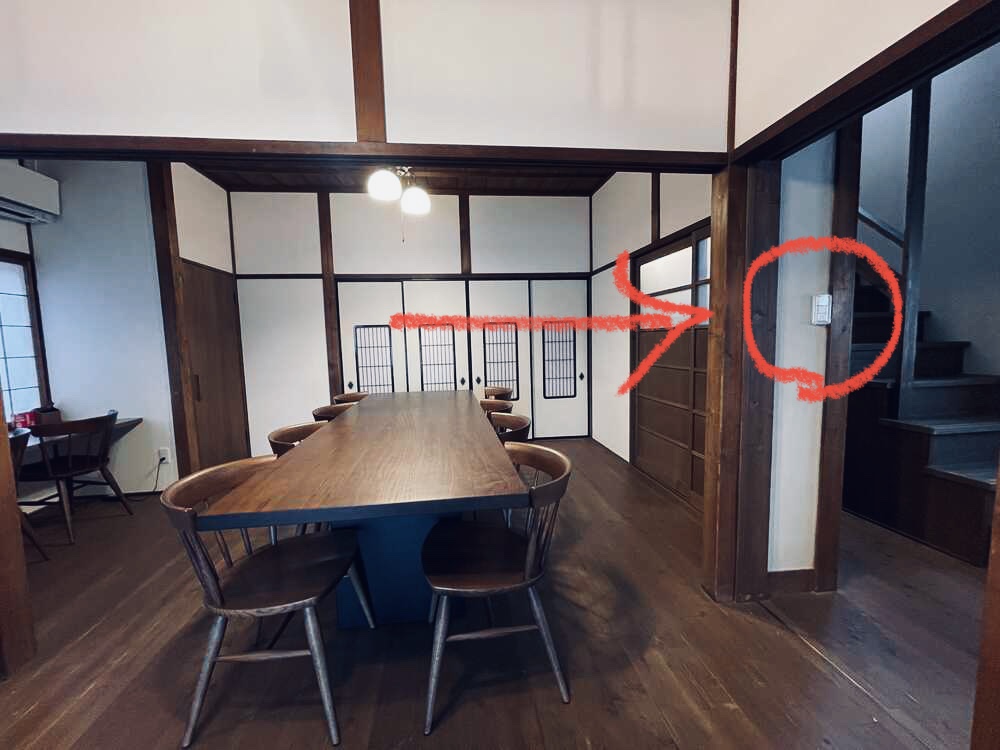 One power switch is located on the right-hand side of the entrance. Open the door.
Power switche2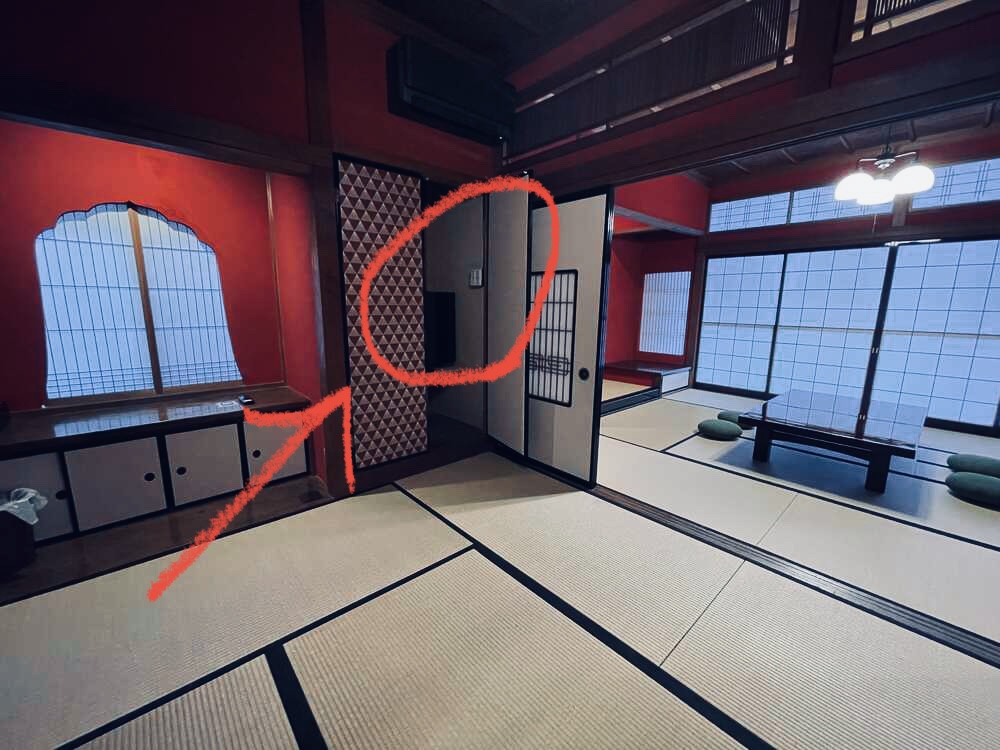 The power switch is located to the right of the opening door where the TV is located.
Bathroom Switch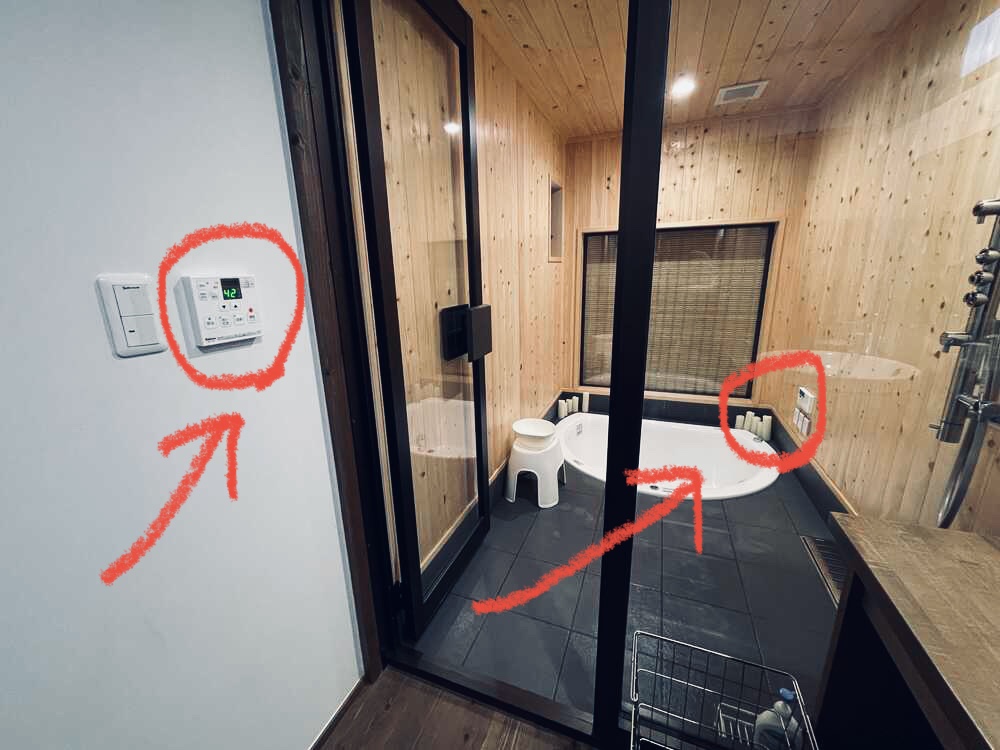 Make sure these two are switched on when using the bath. If they are not switched on, there will be no hot water.
Bathroom Control Panel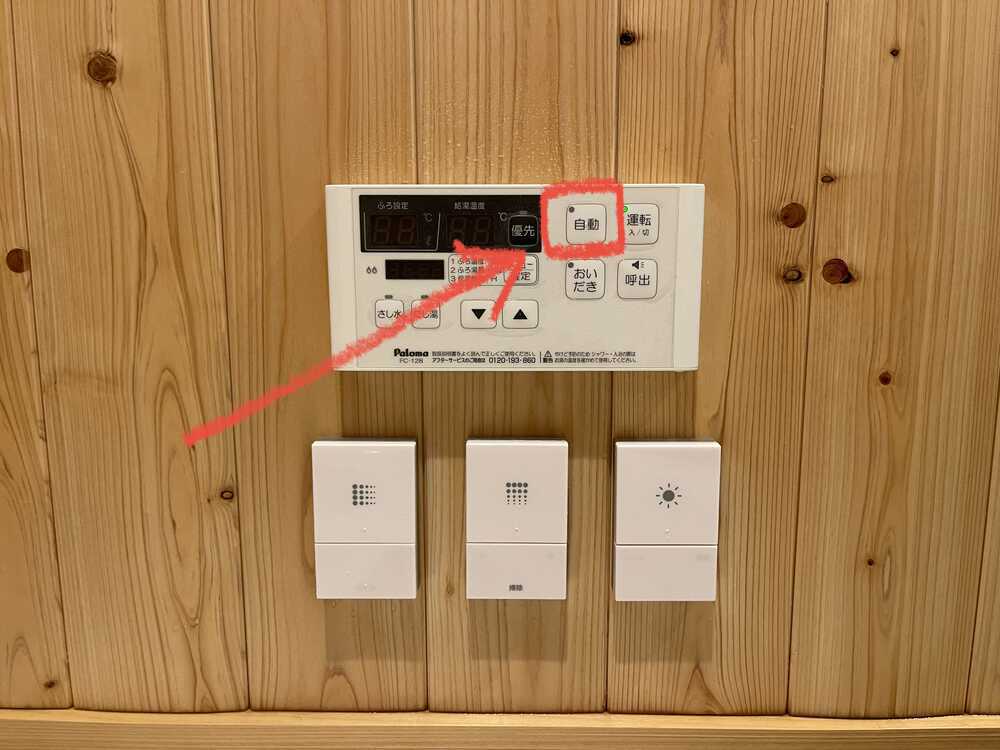 To store hot water for the bath, press this "自動" = "automation" switch after turning on the bath tap. The hot water will automatically accumulate.
Amenity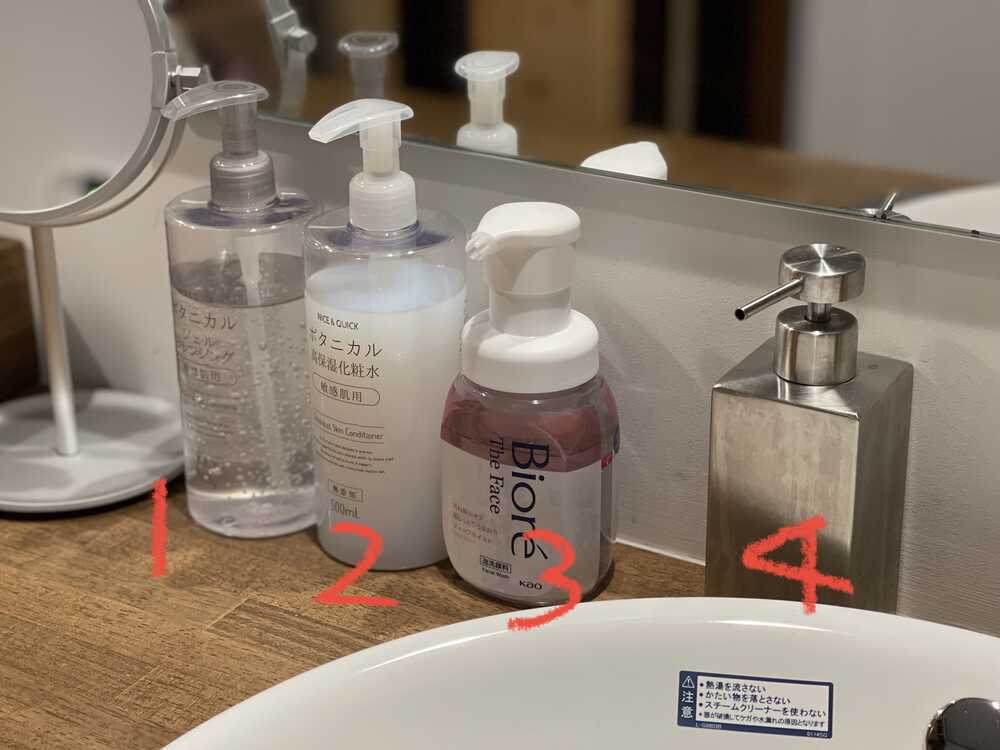 1: Cleansing/make-up remover 2: face lotion 3: Face wash 4: Hand soap
LED Candles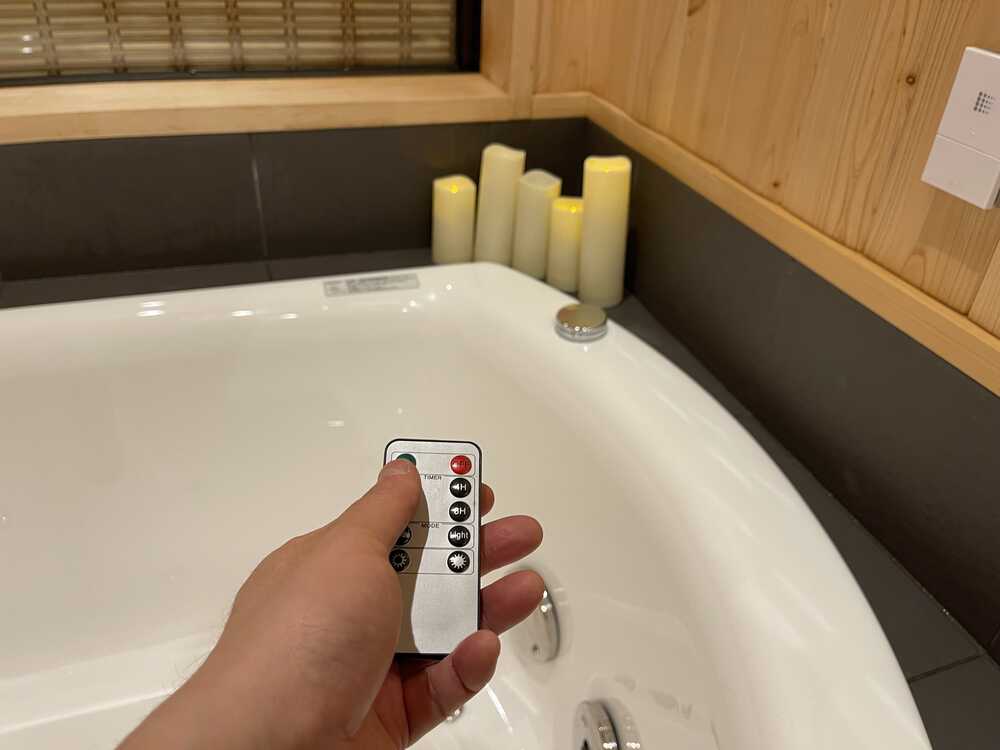 LED candles are available. Please note that the remote control is not waterproof.
Power breaker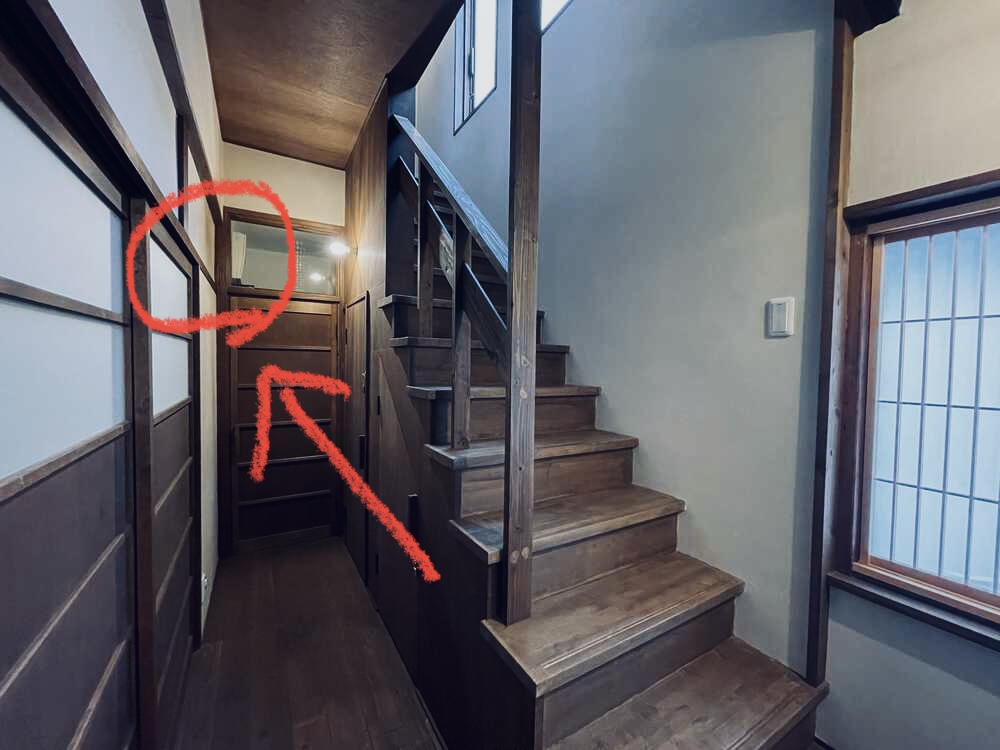 In case the breaker trips, please check the breaker here.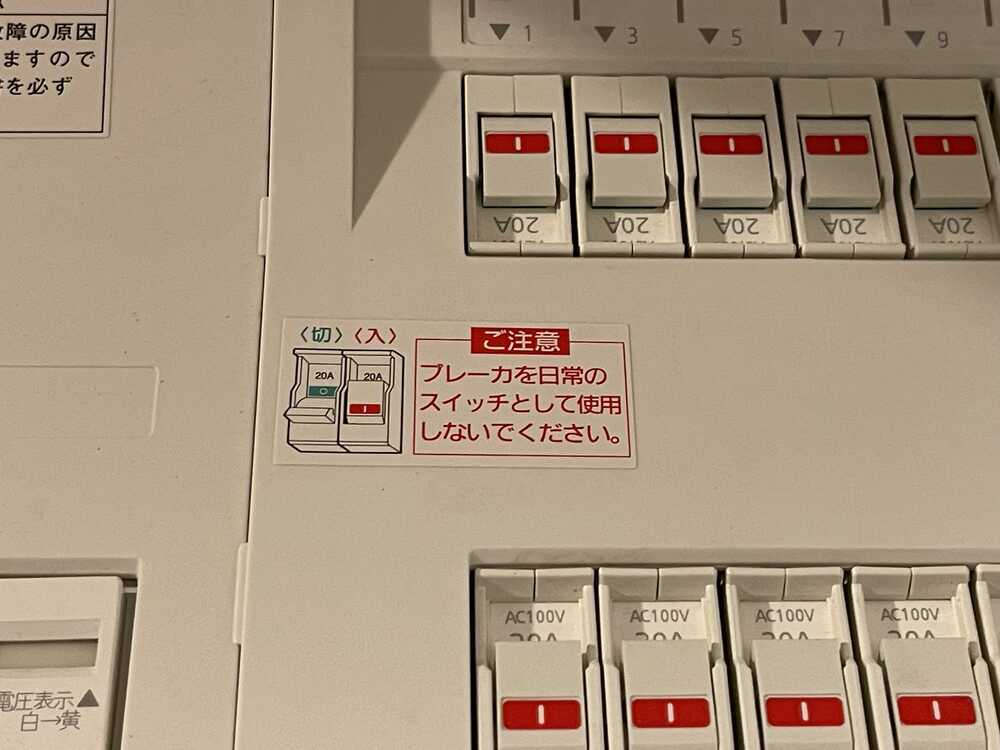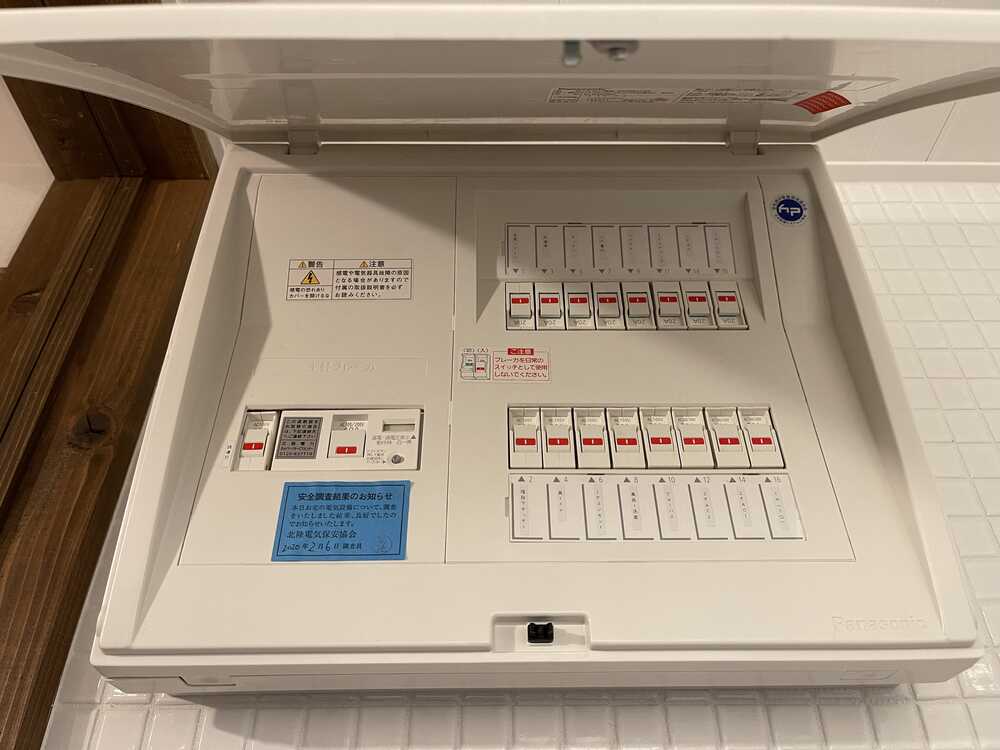 red=ON(入) green=OFF(切)
Washing Machine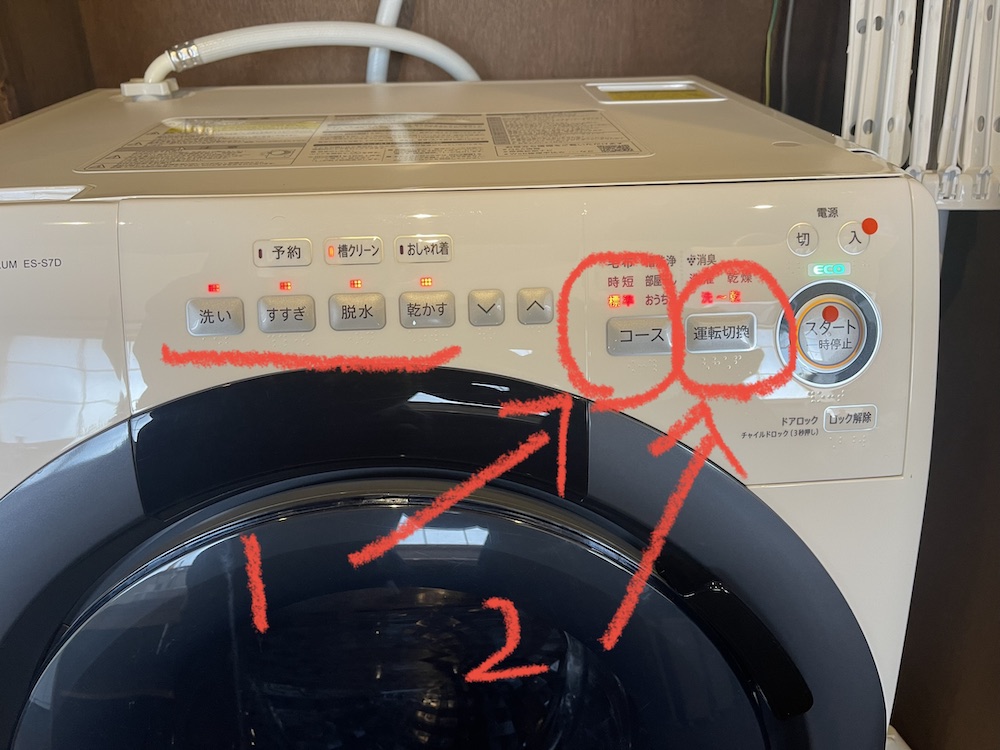 Press the course(1: コース) repeatedly and check that Standard(標準) is lit. Press the button marked Operation Switchover(2: 運転切替) repeatedly until the light illuminates on all four buttons on the left. Then press the start(スタート) button. The buttons on the left are.
洗い = wash
すすぎ = rinse
脱水 = dehydrate
乾かす = dry
2F
Power Switch 1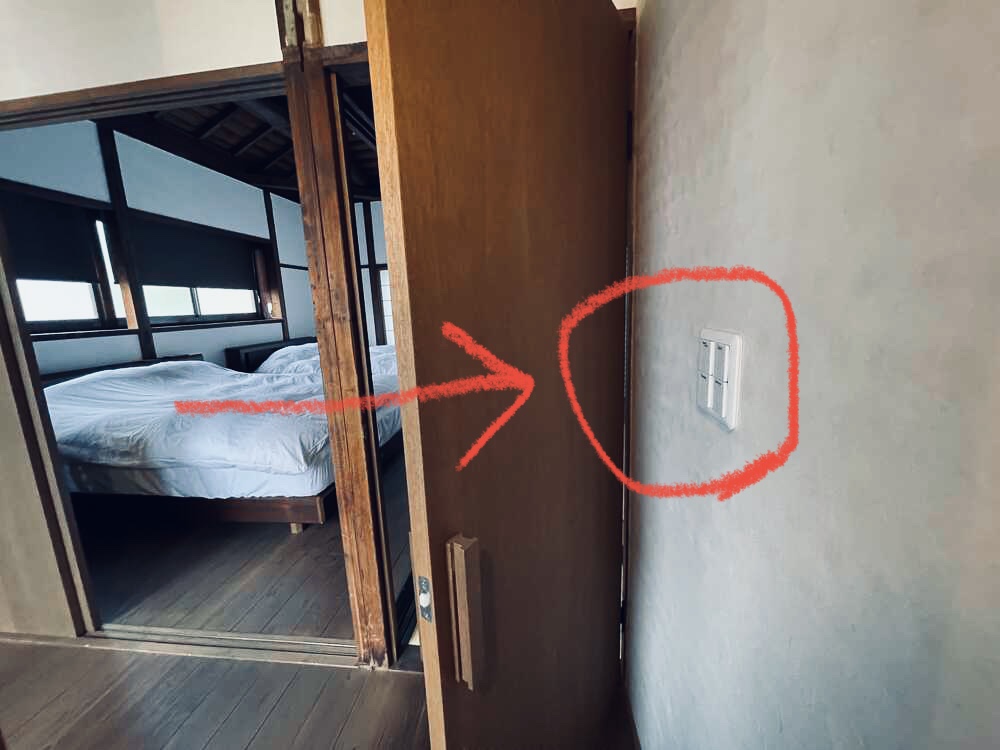 The upstairs switch is located behind the door.
Power Switch 2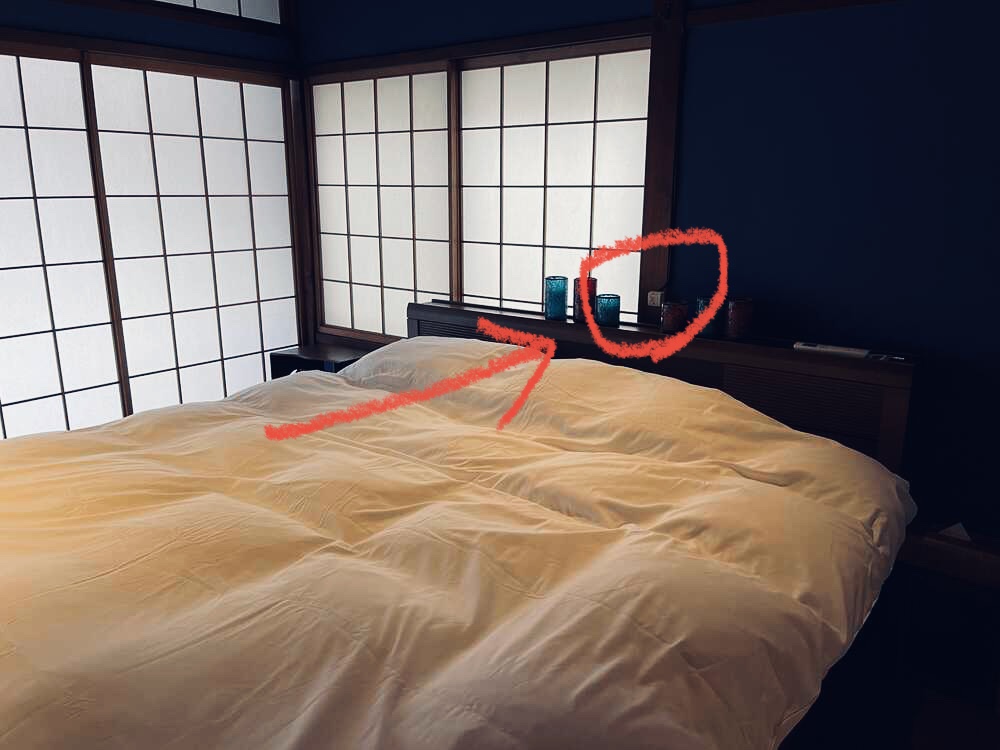 There is a room switch at the head of the king bed.
LED Candles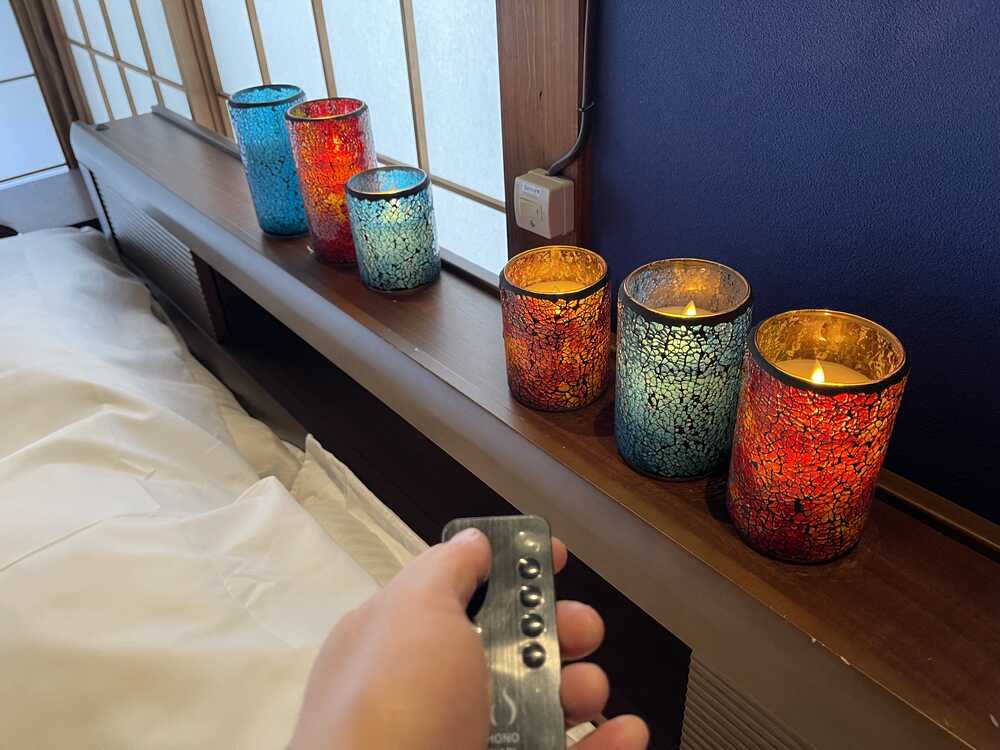 LED candles are operated by remote control. Please also make good use of the timer.